2015 California Rose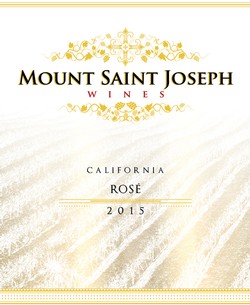 This straightforward and enjoyable effort, the pinkish colored 2015 Mount Saint Joseph Rose is 100% Syrah. It has light notes of underbrush, dried spices and dried cherries/currants and has a medium-bodied, juicy, clean and dry profile on the palate. The slight sweet overtones should not be confused for residual sugars...it is just fruity and highly drinkable. This delightful Rose is best consumed in the coming 6 months.
Product Reviews
Lelia
(Jun 4, 2017 at 6:57 PM)
This is a delightful, light wine perfect for the warmer summer evenings. The above description is a perfect summation of this uniquely colored, delicious wine!