Our Story
The idea for Mount Saint Joseph Wines originated in January of 2015 during a party conversation between Peter Story and Fr. Matthew Spencer. The idea was simple: to beautify the Oblates' property at Mount Saint Joseph and provide income to the Oblates to support their seminary and youth service missions. That concept and that idea led to a "vineyard team" of parishioners from Saint Joseph Marello Catholic church in Granite Bay. By May the team had transformed the idea into a business plan, soon becoming a reality.
Mount Saint Joseph Wines was founded by Joseph Smock and Peter Story on July 15, 2015 and is dedicated to its Mission, Vision, Values, and Goals.
MISSION and VISION
Mount Saint Joseph Wines seeks to provide distinctive and extraordinary wines made to attract the treasure trove seeking wine enthusiast. We strive to forge the fruit of the vine, the fruit of our passion - our wine - for the ultimate benefit and joy of:
Our landlord, the Oblates of Saint Joseph, on whose blessed property our vineyard will flourish
Our customers who will come to appreciate our wines as the finest in the Sierra Foothills
Our investors whose resources we will carefully steward
VALUES
In the spirit of St. Joseph Marello we will always seek to "do the ordinary in an extraordinary way."
We will grow grapes and produce wine using practices that are sensitive to the environment, responsive to the needs and interests of society-at-large, and economically feasible to implement and maintain.
We will manage and operate the company honestly, ethically and in compliance with applicable business requirements.
We will generously support our local community and local charities.
GOALS
Produce the best quality grapes and create world class wines.
Provide leadership in protecting the environment and conserving natural resources.
Beautify and maintain the long-term viability of our St. Joseph's Vineyard.
Grow the company's business to be self sustaining and consistently profitable.
Support the economic, social and spiritual well being of our volunteers, employees, and business partners.
Respect our vineyard and tasting room neighbors and respond to their concerns.
Enhance our local community through job creation, support to local businesses and charitable organizations.
Monitor and evaluate wine growing, wine making and business practices to expedite continual improvements.
In the spirit of St. Joseph Marello we will always seek to do the ordinary in an extraordinary way.
---
Our Vineyard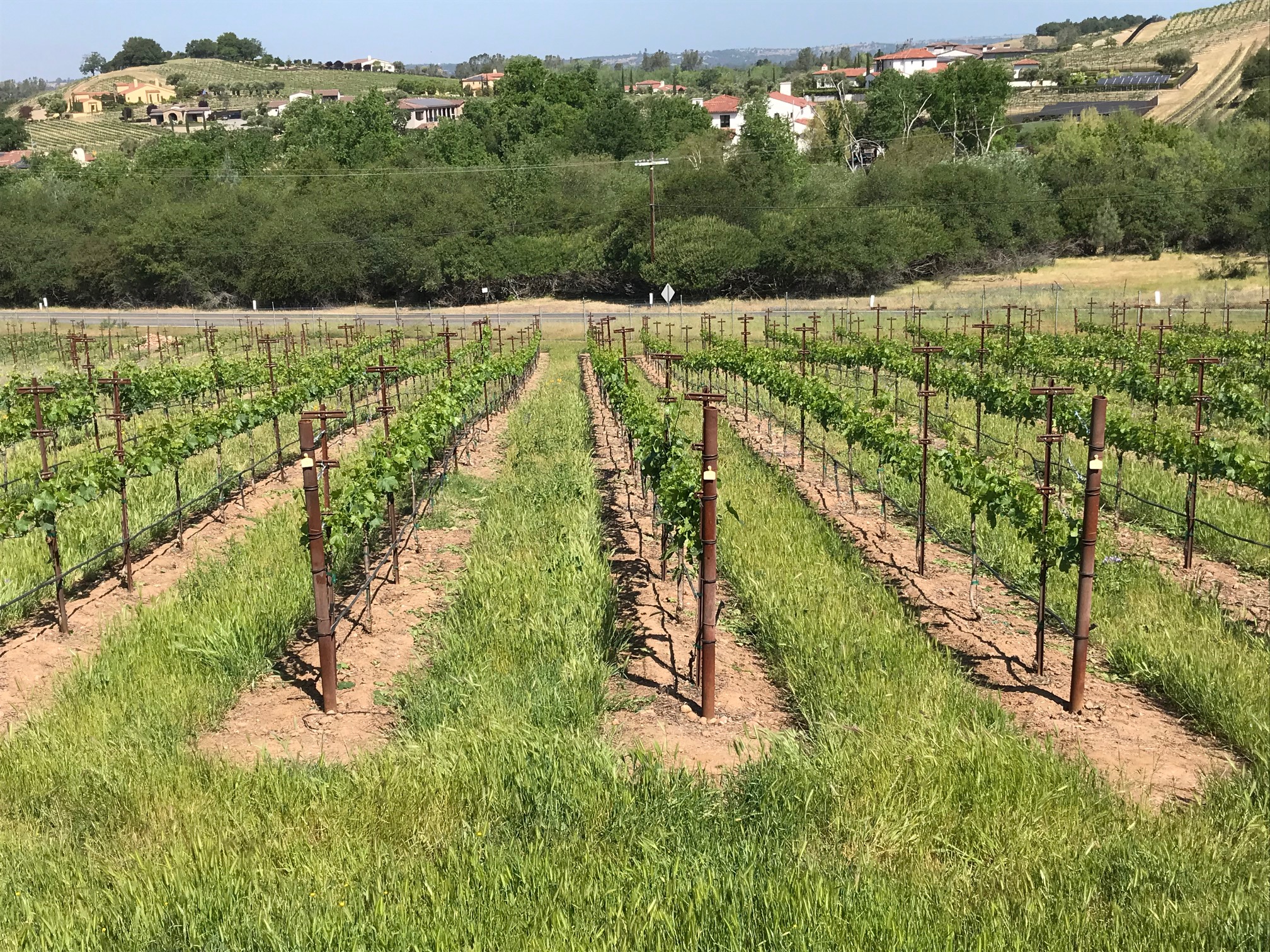 The historic lease for St. Joseph's Vineyard was signed on February 24, 2016 at the Shrine of St. Joseph in Santa Cruz, California. Vineyard development began and grafted one-year old vines were planted in June, 2017.
Benefitting from sustainable winegrowing practices, our estate Cabernet Franc, Petit Verdot and Petite Sirah vines yielded their first harvest in 2020. Harvest yields of high quality grapes increased in 2021 and 2022.
Our Winemakers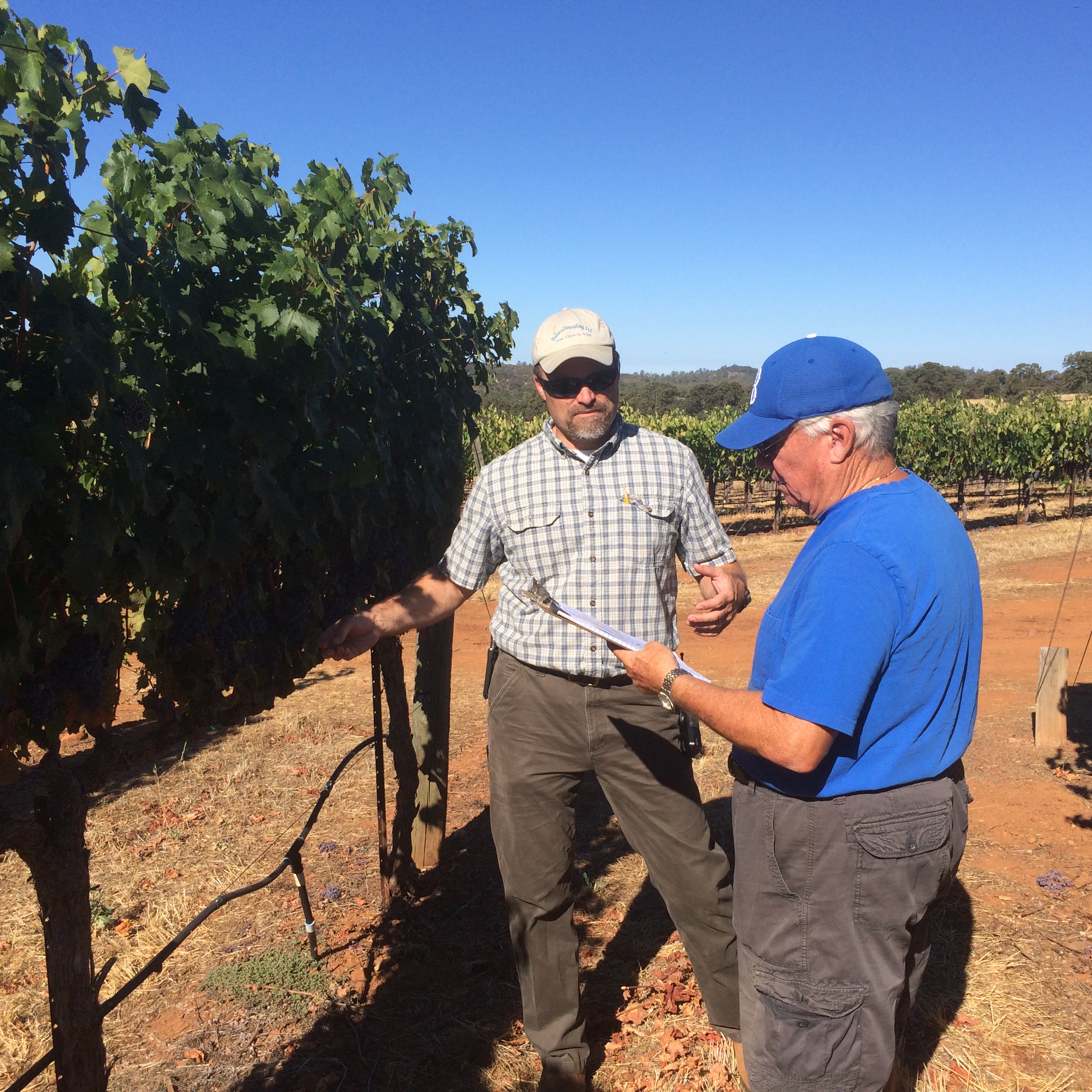 Derek Irwin (left) is our Winemaker with extensive experience making wine in Napa, Sonoma and the Sierra Foothils.
Peter Story (right) is one of our co-founders and retired winemaker. Peter was the former owner/winemaker at St. Helena Winery in Napa.