Contact Us
We invite you to come visit us to taste our current wines at Vin Uva tasting room in Granite Bay.
During the COVID19 pandemic, we modified hours for curbside pick up and outside service on our patio.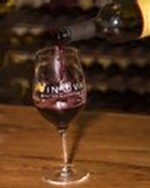 Email:
info@mountsaintjosephwines.com
Phone:
Temporary COVID Hours:
Thursday: 4:00 - 7:00 p.m.
Friday: 4:00 - 7:00 p.m.
Saturday: 4:00 - 7:00 p.m.
Sunday: Noon - 3:00 p.m.