2018 Arroyo Seco Pinot Noir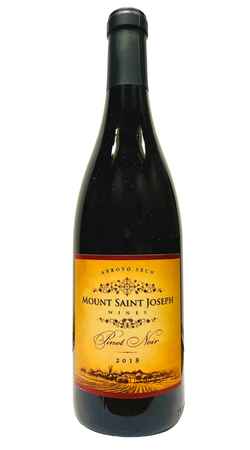 The Arroyo Seco appellation, which literally means "dry riverbed", begins in a steep, narrow gorge at the foot of the Santa Lucia mountain range in Monterey County. Moving east the valley widens and eventually opens up to the fertile soil of the Salinas valley. The mild spring and cooler summer in Monterey County allow the Pinot Noir grapes to mature with a great balance of acidity and flavor as well as the deep color that is characteristic of an Arroyo Seco Pinot Noir.
This wine fermented at moderate temperatures with several pump overs each day. It was gently pressed with some of the wine going straight to French oak with the balance going to tank for settling. The tank and barrel lots were then rotated mid-season.
Product Reviews