July 1, 2016 | Peter Story
MSJ Wines Debut at Source Global Tapas Restaurant in Granite Bay
Former Spago and Roy's chef, Irie Gengler, is impressed with Mount Saint Joseph wines........
Presenting our wines to a world class restaurateur is always exciting (with a note of anxiety)… what will he/ or she think??? Since food and wine is their world – what will they think of the wines we have crafted (and are so proud of)?? Will they buy them???
Well, Joe Smock and I had our first entrée into this important part of our company's business plan. A few weeks ago we shared our wines with 'Source Tapas' chef/ owner – Irie Gengler. Source Tapas is an incredible gathering place for the Granite Bay. Loomis and Roseville customers who want to sample 'small plates' and have many taste sensations to play with the wines they select.,
After the tasting Irie elected to carry our wines. Source Tapas will be the first (of many we hope) local restaurants who will proudly serve Mount Saint Joseph Wines. You will be able to pair our 'Marello',,, Zinfandel,,, Cabernet Sauvignon and Chardonnay wines with Source Tapas extensive menu.
Check them out. Source is in Quarry Ponds – 5540 Douglas Blvd., Suite 110, Granite Bay. Telephone Number: 916-772-3900 .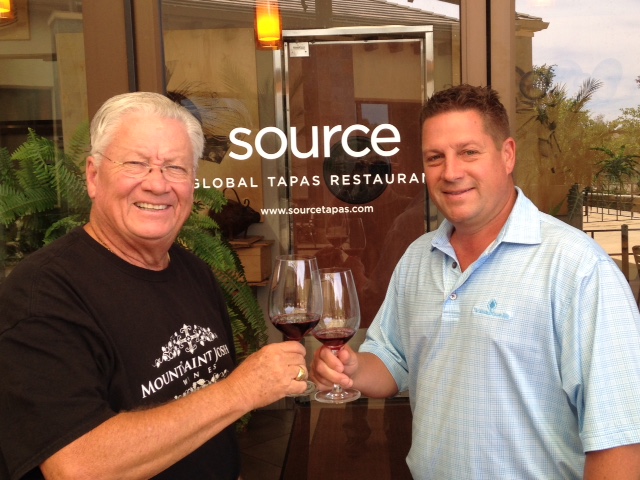 Comments