July 26, 2017 | Peter Story
My "Baby Girls" Are Growing Up Quickly!

My oh my….how quickly my newborn "Baby Girls" (our vines) are growing! It was less than a month ago when we planted over 3000 dormant vines (like bare root roses - no sprouts, no buds - just a root stock with a grafted vine). Now these baby vines are reaching up toward the heavens and breaking through the tops of their 18" protective grow tubes - I call them "milk cartons".
Of course, our vineyard job was not finished once the vines were planted. Since that time my vineyard owner volunteers (Bob Vandervort, Allen Cummings, Henry Favro, Mike Delaurentis, Dave Beiler, Tim Mabie, Dave Fox, Joe Smock and Rick Tlustosch) have been very busy helping with weed whacking, rock removal, vine replanting, discing and other vineyard chores in the 100 degree heat. Kudos to all of them for their hard work!
The hard work has certainly paid off. If you haven't driven by lately, take a trip down Wells Avenue and see the transformation. Mount St. Joseph has always been a pretty sight and now, with our "Baby Girl" vines in the vineyard, it is even more beautiful!!!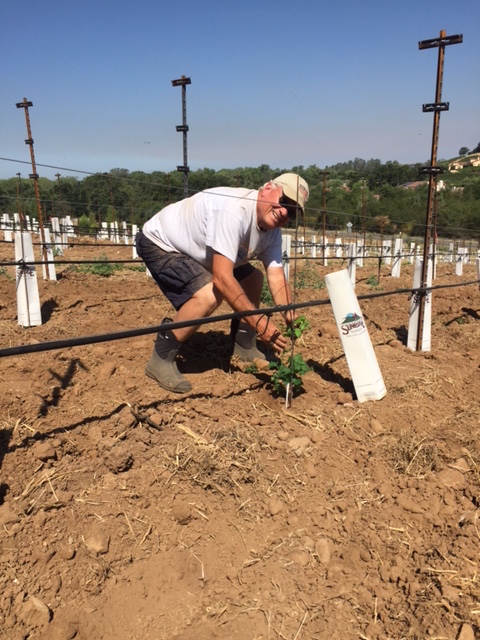 Comments
Commenting has been turned off.