June 14, 2017 | Peter Story
Our Vineyard - It Has Been Blessed and Is Almost Ready for the Vines!
Wow - what a great day we shared on Sunday, June 4!
Fr. Phil Massetti blessed our vineyard while 180 owners, wine club members and guests joined the celebration. We had a perfect day for the blessing ceremony and followed it up with great food and great wine in the Marello Youth Center. If you couldn't join us this year, below are a few photos from the event.......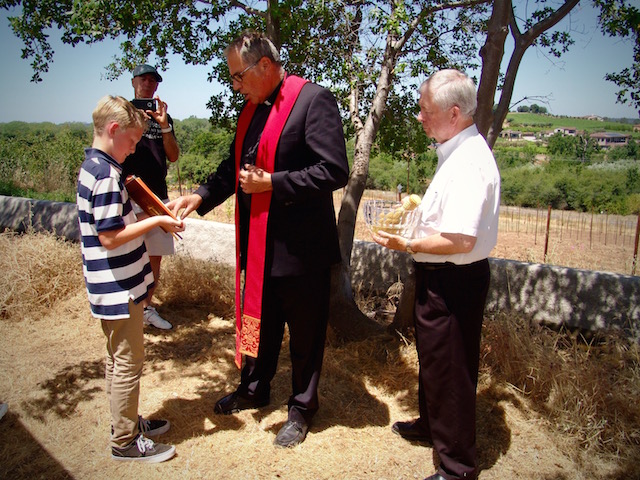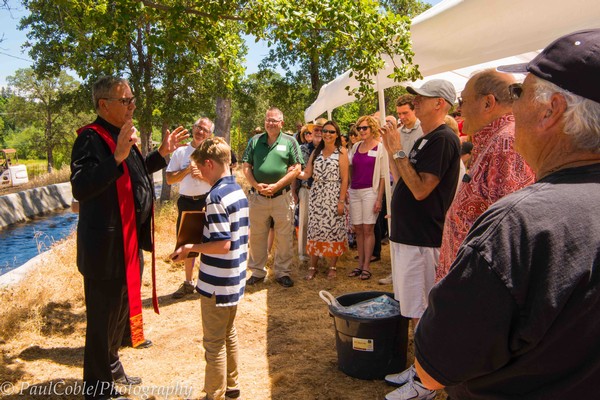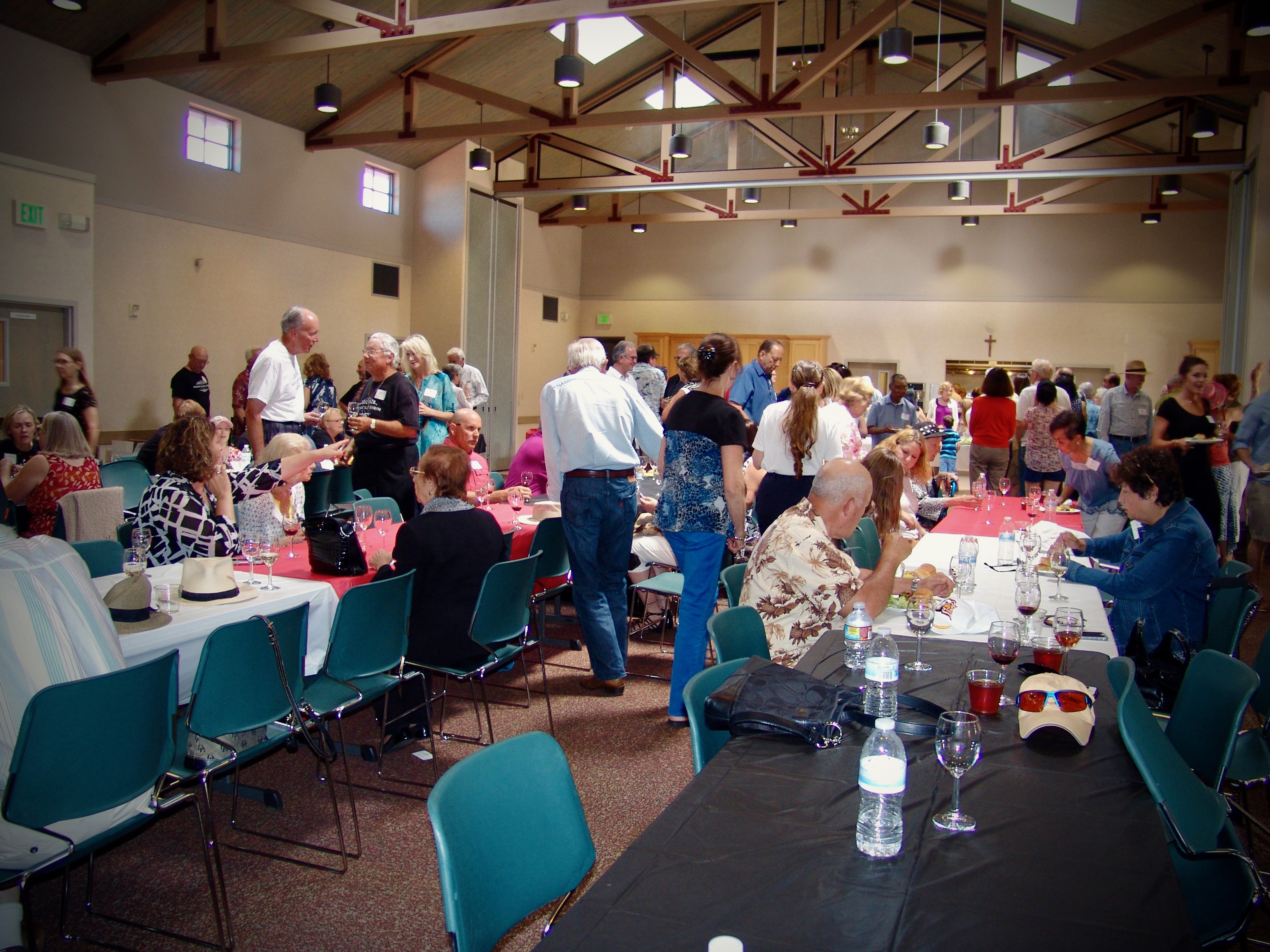 We have been working hard since then to get the vineyard ready for the planting of our vines in a couple of weeks. The end posts and stakes are in. Irrigation trenches for the main distribution have been dug and the PVC infrastructure is in place. The bottom row of wiring that supports the drip irrigation tubing is now in as well.
Our voluteer team will be busy with a number of projects including general clean-up, weed removal, rock picking and some tree triming. We project the actual planting of the vines by the end of the month.......patience and hard work will be rewarded!!!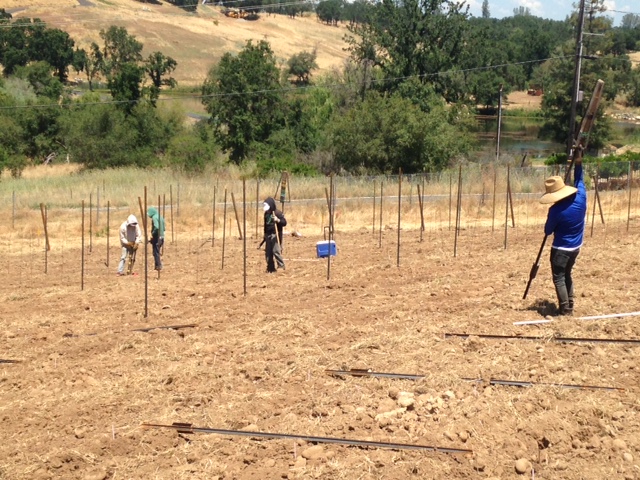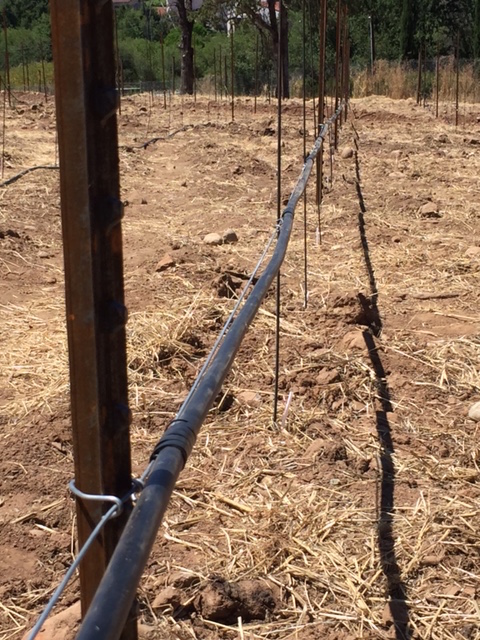 Comments
Commenting has been turned off.