July 27, 2018 | Peter Story
Owner Vineyard Team Comes Through - Trellis Guide Wires Complete!
While the July heat has kept many of us indoors with the AC cranked up, my vineyard team of MSJ wines owners has been hard at work. Earlier this month they finished up the trellis work in both the Petite Syrah and Petit Verdot sections of the vineyard.
Part of the crew erected the lateral guide wires for each row while another part attached additonal clamps on the turn buckle assemblies. Finally, a few crew members walked each and every vine row to make sure that the drip irrigation tubes wer emitting the proper amount of water to each and every one of the "girls" in the vineyard.
We also had a new recruit, Zachary Halloran (13 years old), who learned a little about farming and earned "Community Service Acknowledgment" for his work with his Dad on the trellis wires in the Petite Syrah section of the vineyard.
My thanks to my Owner Vineyard Team - you are the best!!!!
Peter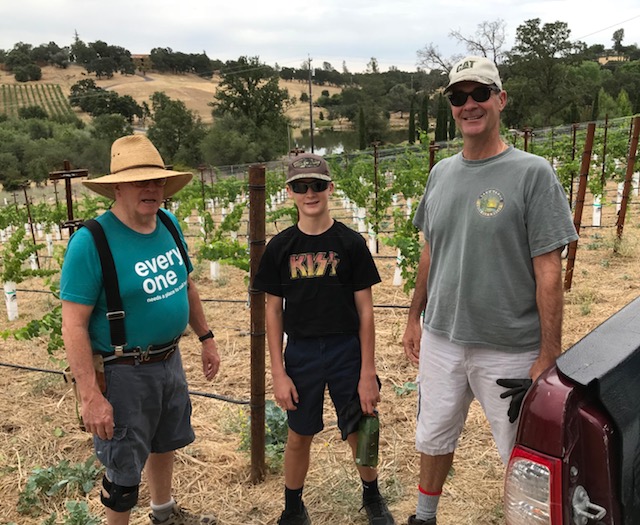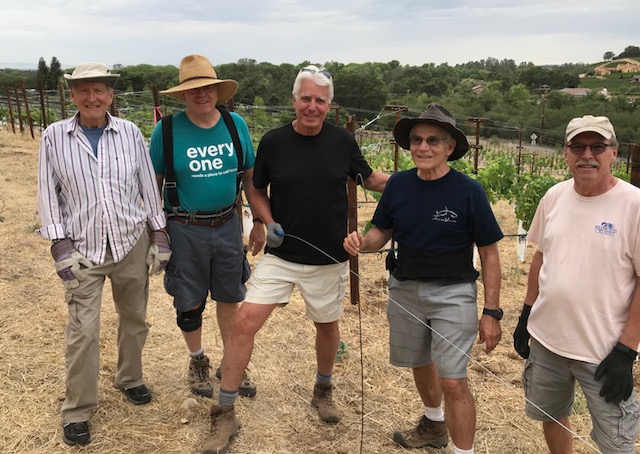 Comments
Commenting has been turned off.