July 28, 2016 | Peter Story
Preview - Our 2009 Syrah Dessert Wine Will Be Released Soon
Peaches and Dessert Syrah - Delicious!
OK - the cat is out of the bag....many of you have asked if we will ever offer a dessert wine.... the answer is an emphatic "Yes!". With the addition of a wonderful 2009 Syrah Dessert Wine to our Mount Saint Joseph portfolio of wines - you will now be able to finish your meal or your evening with this delightful wine. The photo below is of me enjoying a nice bowl of fresh white peaches with our new dessert wine drizzled on the top.....wow, the taste is delicious. I must admit though, the combination was Paulette's idea, not mine.
I heartily invite all of you to follow suit and try your own summer dessert with this great Syrah Dessert wine.
Stay tuned - we'll let you know as soon as it is available!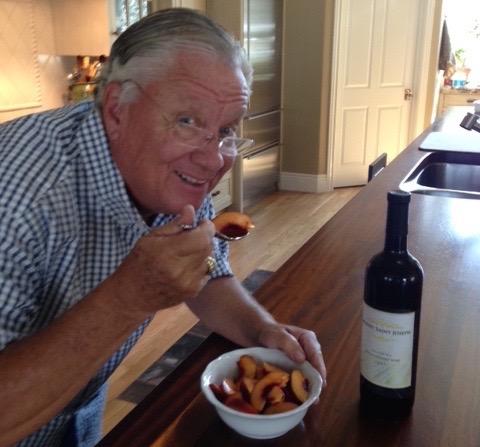 Comments
Commenting has been turned off.