February 13, 2017 | Peter on Winemaking | Peter Story
Proud Father of Our 2015 Sierra Foothills Zinfandel
It is February 2017 - time to begin the bottling the very first our 2015 harvest grapes.

Last week we bottled the first of our new "Sierra Foothills" wines, specifically our 2015 Sierra Foothills Zinfandel. We have created a Zinfandel blend that is truly unique. It is deep in tannin structure with an extensive middle pallet and a long finish that will beg the question - "how did they make that from Foothills grapes???".
While we won't release this incredible Zin until early April, Joe convinced me to include it in our wine club orders later this month. In fact, I might just bring a few bottles for sampling to our "Fat Tuesday" wine club dinner at La Fornaretta later this month. So, if you want to try it now, join one of our wine clubs!

The balance of our 2015 harvest wines will be bottled in the May. The photo below shows our 2015 wines spending their last few months aging in French oak barrels. Get ready for the summer and fall release of these outstanding wines...I know you are going to love them. Trust me, they will be worth the wait.

If you think I sound like a very proud father.....well, yes – I am!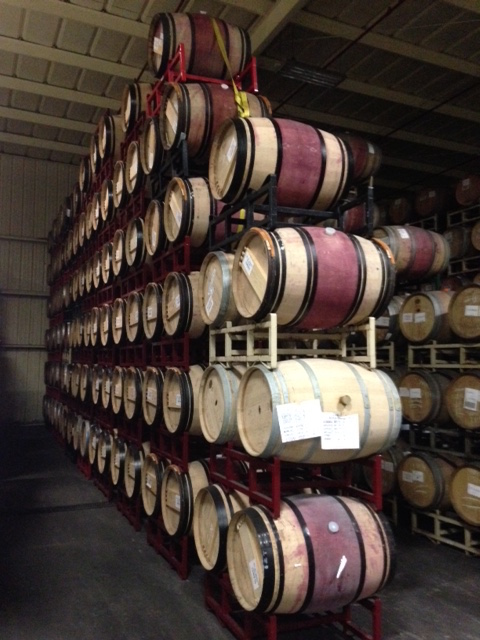 Comments