July 26, 2016 | Peter Story
Update from the Vineyard - Countering Powdery Mildew
Attention to Detail Means Optimal Fruit at Harvest
Our vineyards up in Grass Valley have been hit with an unusual degree of "Powdery Mildew" this season….Powdery Mildew is a common condition in vineyards throughout the world but.... In speaking with Derek Irwin, our consulting winemaker from Napa, it seems that this problem is rampant in Napa, Sonoma, Placer and El Dorado counties… The best we can do is stay on an every 2 –to- 3 week regiment in spraying with systemic sulfur and drop the damaged clusters so as to limit the infestation. By the way.....the application of sulfur is an organically acceptable and sustainable method of treatment.
The photo below shows me at the vineyard (like my stylish boots?), lending a hand in dropping fruit. This attention to detail will insure that the fruit we get at harvest will be of the highest quality.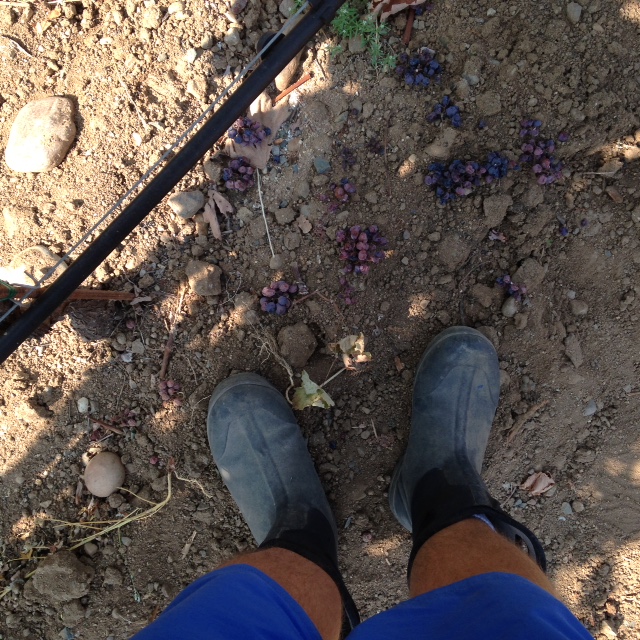 Comments
Commenting has been turned off.