November 22, 2017 | Peter Story
Vineyard Prepared for Winter
It is November and our vineyard at Mount Saint Joseph is going into "hiberation". Last week we completed the seeding of the vineyard with 250 lbs of mustard and canola seed. It didn't take long after our recent rains for the seeds to germinate (as you can see in the photo below).
These plants will protect the vineyard from erosion during the rainy season as well as provide a rich supply of nitrogen next spring when I mow and disk this natural supplement into the soil. A side benefit of the mustard is the beauty of the yellow flowers....just a prelude to the beauty of the vines as they grow into Year 2 of their development.
Thank you to our owners on our Vineyard Team for making our 'Girls' entry into this world so lovingly successful. Your physical labor of love and devotion truly make this vineyard very special...The Owners Vineyard.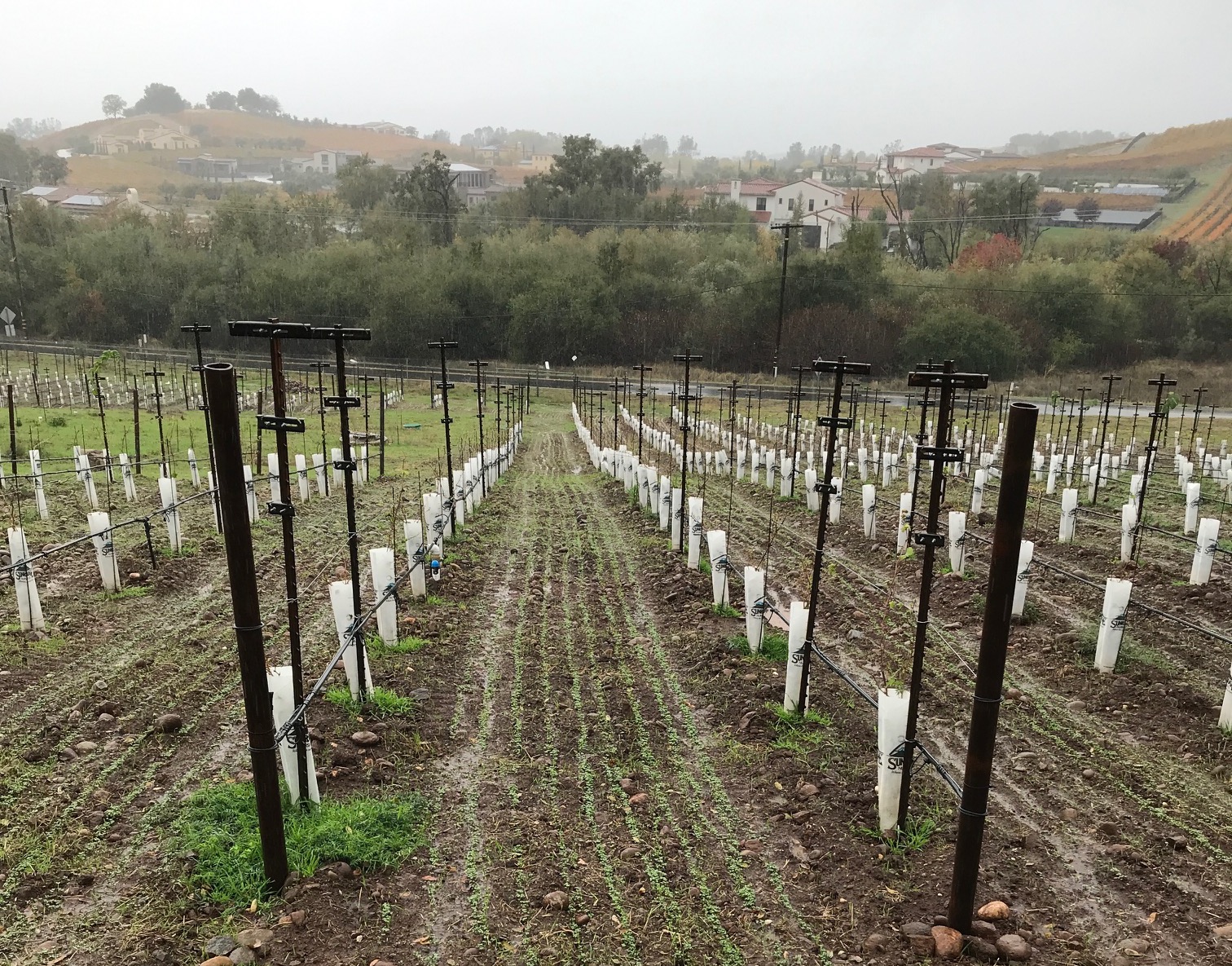 Comments