May 18, 2017 | Peter Story
Vineyard Work Begins in Earnest - Vine End Post Locations Mapped and Staked
Jamie Rojas, owner of 2nd Generation Development out of Napa, is seen here on site with his crew. They are mapping out the placement of 278 ten foot vine end posts for the vine rows in the vineyard. These vine end posts will be driven some 4 1/2 feet into the earth! Think of them as the "foundation" for the vineyard.
In the second photo - Jaime marks out where the Boardman Canal (aka "ditch water") conduit runs underground so that we don't hit during construction and flood the vineyard and our neighbors!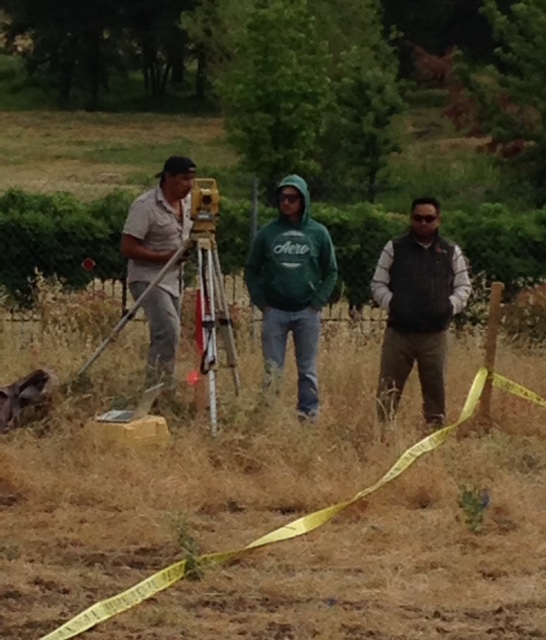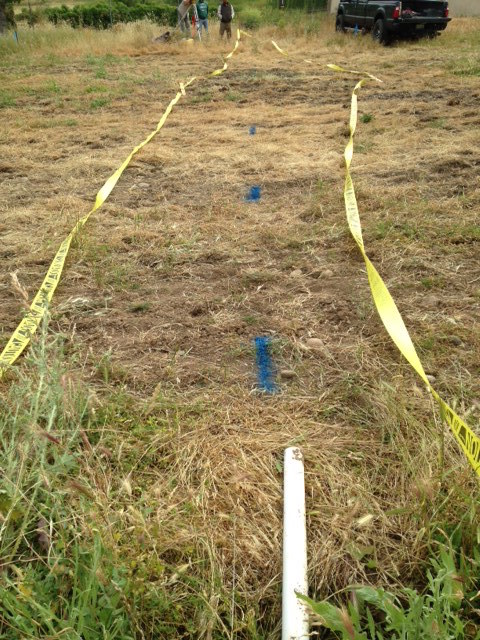 Comments
Beverlyalcock
@ Jul 25, 2017 at 12:14 AM
This is a great blog. This writing style is good.I think you have good writing skills allow you to communicate your message with clarity and ease to a far larger audience than through face-to-face or telephone conversations.Thanks for sharing.
research paper help
@ Jun 11, 2018 at 11:12 PM
Wow!! Really did a great article, You've done an excellent job. I will definitely remember it and I must recommend to others.I am sure they'll be benefited from this site. Thanks for sharing such an awesome post.
Rahul Singh
@ Aug 4, 2018 at 3:14 AM
Wow what a nice post thanks for sharing this recipe with us. Your website is really awesome and there are lots of entertaining and informative articles available.
Best hospital in hyderabad
@ Aug 13, 2018 at 12:36 AM
Great post for those who are interested in this sphere all necessary information is well-explained.