May 19, 2017 | Peter Story
Volunteers Help with Our Vineyard
Two of the questions I've been hearing constantly over the past few months are....When will the vineyard work begin? and.... Can I help?
Well, the answer to the first question is now! As you saw in yesterday's blog post, marking the end post locations is being done with the actual end post installation happening next week.
The second question is answered with the photo below. Already Bob Vandervort has taken the "Can I help" message to heart. Here he is cleaning out the ditch water so our new pump station will be free and clear of debris from this year's massive amount of rain fall.
Not only is Bob cleaning out the canal, he (along with Allen Cummings and Mike Jones - two other Mount Saint Joseph Wines owners) are working on plans to construct a shelter from our new pump station. See the second photo as the three of them get started on this project.
This is truly an exciting time - check back often to this website and keep up with our progress over the coming weeks!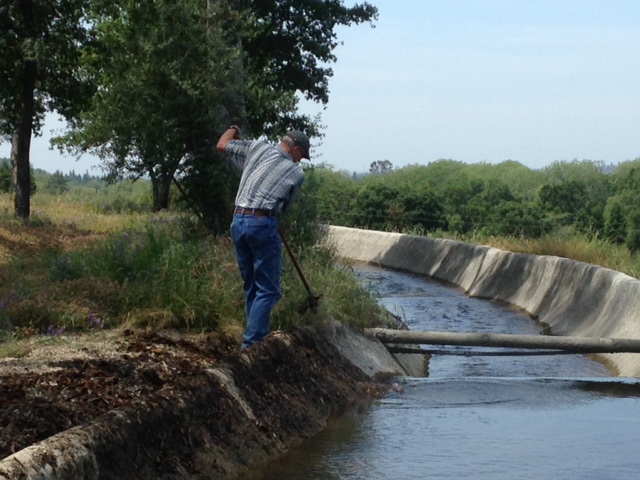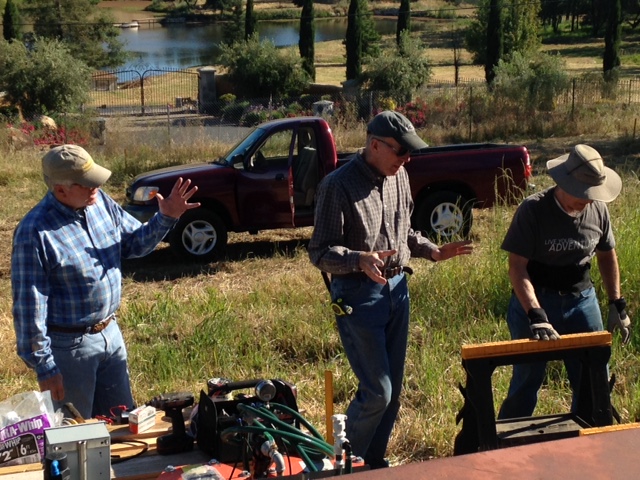 Comments