November 30, 2017 | Peter Story
Zuppa Proves to be a Winner!
When we first blended the 2015 Zuppa red blend, we were almost giggling over the name since calling it "Spaghetti Red' or "Italian Table Red" just didn't carry the day. Then a number of our owners came up with their suggested names - there were quite a few creative ideas! The winning name came from Joe Smock – Zuppa just seemed to joylessly express the zest of this 7-varietal blend.
Ever since it's release, Zuppa has pleased just about everyone who has tasted it....and it being priced at under $20 seems to be pleasing as well! The review that I love the best came from Avery Drewe from Southern California… Avery states in a posting to our website…..
"Wow. Total surprise. I must qualify this by saying that my guilty pleasures are blends, meritage's and table wines. (Mostly a Pinot/Burgundy drinker). The risk of that is/are very bad, over jammy wines. The rewards are really great blends and wines that are different. This is one of those. Sort of fruit forward. Yet not. Sort of dry. Yet not. Sort of soft. Yet not. Probably a great Thanksgiving wine. Hope to find out if I can get some by then. Congratulations on making a truly fun and great wine."
I think Avery has a future as a wine reviewer. Thanks to Avery and thanks to all our customers.....enjoy the Zuppa!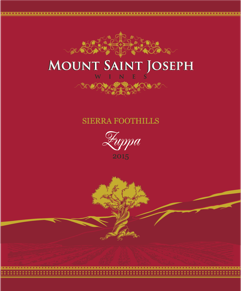 Comments