November 30, 2017 | Peter Story
Zuppa Proves to be a Winner!
When we first blended the 2015 Zuppa red blend, we were almost giggling over the name since calling it "Spaghetti Red' or "Italian Table Red" just didn't carry the day. Then a number of our owners came up with their suggested names - there were quite a few creative ideas! The winning name came from Joe Smock – Zuppa just seemed to joylessly express the zest of this 7-varietal blend.
Ever since it's release, Zuppa has pleased just about everyone who has tasted it....and it being priced at under $20 seems to be pleasing as well! The review that I love the best came from Avery Drewe from Southern California… Avery states in a posting to our website…..
"Wow. Total surprise. I must qualify this by saying that my guilty pleasures are blends, meritage's and table wines. (Mostly a Pinot/Burgundy drinker). The risk of that is/are very bad, over jammy wines. The rewards are really great blends and wines that are different. This is one of those. Sort of fruit forward. Yet not. Sort of dry. Yet not. Sort of soft. Yet not. Probably a great Thanksgiving wine. Hope to find out if I can get some by then. Congratulations on making a truly fun and great wine."
I think Avery has a future as a wine reviewer. Thanks to Avery and thanks to all our customers.....enjoy the Zuppa!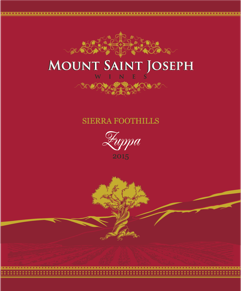 Comments
https://essaysthatwins.com/
@ Dec 8, 2017 at 9:54 PM
Awesome article. I'm most definitely interest in this one. I am in reality happy with article quality and direction. This post is spot on in informative how some ideology applies to any script location. Thanks a lot for preservation huge stuff. I am extremely a good deal grateful used intended for this place. Thanks a lot for protection massive things.
Health "write for Us"
@ Dec 24, 2017 at 9:22 PM
I read this Blog very nice!
Travel "write for Us"
@ Dec 25, 2017 at 12:43 AM
Excellent Detail. Keep up the great work here.
Travel "write for Us"
@ Dec 25, 2017 at 2:05 AM
Nice Blog
Tech "Write for us"
@ Dec 25, 2017 at 4:12 AM
I really thankful to you for this great read!! You did a very great job, keep it up.
Adam
@ Dec 31, 2017 at 10:52 PM
Good article it was very interesting and informative. Keep it up with such good articles!
Peter
@ Jan 3, 2018 at 2:10 AM
Excellent article it was surely one of the best things to read keep it up!
Marlin
@ Jan 3, 2018 at 2:11 AM
It is an amazing article I like the concept of it.
admin
@ Feb 6, 2018 at 8:37 AM
Love the post you shared
Daily Health Issue
@ Feb 7, 2018 at 7:44 AM
I am lucky that I noticed this site, just the right info that I was searching for!
Sports "Write for Us"
@ Feb 13, 2018 at 3:23 AM
I to a great degree grateful to you for this marvelous read!! You finished a to a great degree unprecedented action, keep it up.
Health "write for us"
@ Feb 17, 2018 at 2:26 AM
This is a marvelous moving article.I am fundamentally happy with your extraordinary work.You put to a great degree astoundingly strong information. Keep it up. Keep blogging. Wanting to examining your next post. http://www.israelbigmarket.com/write-for-us/
Health "write for us"
@ Feb 21, 2018 at 2:33 AM
I have get a huge amount of supportive information in your site. http://www.testofactorxandalphaxtrm.com/beauty-write-for-us/